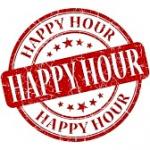 HAPPY HOUR
Dec 01, 2016 MON - FRI 4pm-6pm
Happy Hour
Monday to Friday 4pm-6pm

$4.25
Sleeves of Bud & Bud Light
Highballs
House Wine

Selected Appetizers $3 - $5.95

Corona Bucket of 5 $25



WICKED WEDNESDAYS
Nov 30, 2016 8:30PM

AWESOME WINGS .35 cents each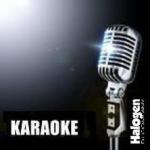 Karaoke
Dec 05, 2016 Mondays 8:30PM
Monday nights is Karaoke Madness at O'Flannigan's Pub. Choose your song, sign up and show us how you to can sing like a Rockstar!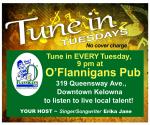 TUNE IN TUESDAYS
Nov 29, 2016 9PM
Tune in EVERY Tuesday @ O'Fannigans Pub
to listen to live local talent!
Your Host - Singer/songwriter Erika Jane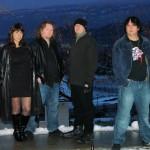 Radio Lifeline -The final Concert
Dec 02, 2016 9PM
This weekend live on our stage!
Radio Lifeline plays a variety om music to suit any event demographic. They bring an energenic performance with a male and female lead singer. This element brings a diversity to material the can do; Country , Rock, Classic Rock and Pop music.
http://airwavesmusic.ca/djs-and-musicians/radio-life-line/


Open Mic
Dec 01, 2016 Thursdays 9:00PM
Thursday nights is Open Mic night at O'Flannigan's Pub. Bring your instruments, sign up and then hit the stage and jam out your own original or cover music.
Your Host - Singer/Songwriter Jeff Piattelli.


STRING THEORY
Dec 09, 2016 9:00PM
Live on our stage Friday & Saturday.
Hottest current Pop & Rock band!
Must see!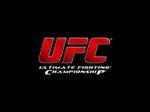 LIVE UFC #205 PPV
Nov 12, 2016 7:00PM
Live on PPV!
Prelims start at 5pm. Pay Per View start at 7pm.
No Cover
http://ufc.com


Rumble 100
Dec 16, 2016 9:00pm
This weekend on our stage!
One of the hotest cover bands in Okanagan!
http://papawheelyband.com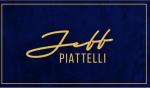 Jeff Piattelli Band
Dec 23, 2016 9:00PM
Live on our stage Friday & Saturday!
Guaranteed to entertain!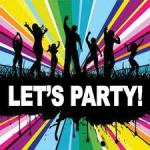 Boxing Day Party!
Dec 26, 2016 9:00 pm
Join us at O'Flannigan's for some great drinks and Karaoke fun!


LIVE UFC PPV # 206
Dec 10, 2016 5pm
Live on Pay Per View at O'Flannigan's Pub
Prelims stat @ 5pm.
PPV start @ 7pm.
No Cover!
http://ufc.com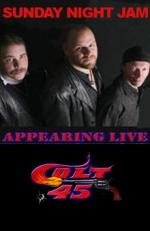 Colt 45
Dec 30, 2016 9:00PM
Live on our stage Friday & Saturday!
Kelowna's hotest Pop & Classic Rock cover band.
You will dance your pants off!


LINUS
Jan 06, 2017 9PM
Live! Friday & Saturday!
Basically a wicked cover band with decades of experience to play what most people want
to hear where everthey are at!
Classic rock, blues, contemporary... just about whatever you wan to hear!
http://linuskelowna.com




The Bonsais
Jan 20, 2017 9PM
The Bonsais sound comes from blending theirvarious tastes to create one unified soundscape. They're influence by funk, blues, disco, indie and raggae all while keeping the roos of the band firmly seated in rock and roll. thebonsais.com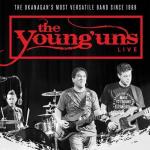 YOUNG'UNS
Mar 31, 2017 9PM
Live on our stage! Friday & Saturday!
One of the Okanagan's most sought - after bands
25 Years & Counting!
Rock, funk, country, reggae ,blues, punk rock... whatever you want to hear!
http://theyounguns.com



When you want to take the party home ...
O'Flannigan's Liquor Store is right next door
Click for details.

O'Flannigan's is located in the
Royal Anne Hotel Complex.
Click for details.


Monday
Sliders
Mini cheese burgers with your choice
of fries or potato crisps.
Only $9.95
Tuesday
Beef Dip
Thinly sliced tender roast beef on a baguette bun. Served with Au Jus and
your choice fries or potato crisps.
Only $9.95
Wednesdays Available from 4pm
WINGS
0.45 each (ten per order)
Choice of: Buffalo, BBQ, Teriyaki, Honey Garlic, Lemon Pepper, Dry Garlic & Salt
Thursdays from 4PM
Classic Cheese Burger
Our handmade beef burger, cheddar cheese, lettuce, tomato, onion, pickle and O'Flannigan's house sauce on brioche bun. Served with fries or crisps.
Only $9.95
Friday
New York Steak Sandwich
Hand cut 7oz New York steak, served with fries, Caesar salad and garlic toast.
Only $12.95
Add fried mushrooms and onion $2.00
Saturday
Shepherds Pie
Our homemade blend of fresh ground beef carrots, peas and corn covered with mashed potatoes and cheese. Served with garlic toast.
Only $10.95

Live Music Every Friday and Saturday